Arancia mia a casa tua
Arancia Mia a casa tua (litterally: my oranges to your home) is a project created by Agrippino and Carmelo, a father and his son, because tired of selling off their products to the big traders, facing unbearable costs of the long production chain.
They want directly to approach the consumer through the short chain process, removing long-term phases determined by the fruit and vegetable market:
- Harvest
- Treatment and packing
- Transportation
- Storage
- Redistribution
- Sale
- Consumer
All the phases of the long production chain reveal the increase in production costs, and consequently an increase in the final purchase price. But above all, a significant decline in the orange nutritional and organoleptic quality.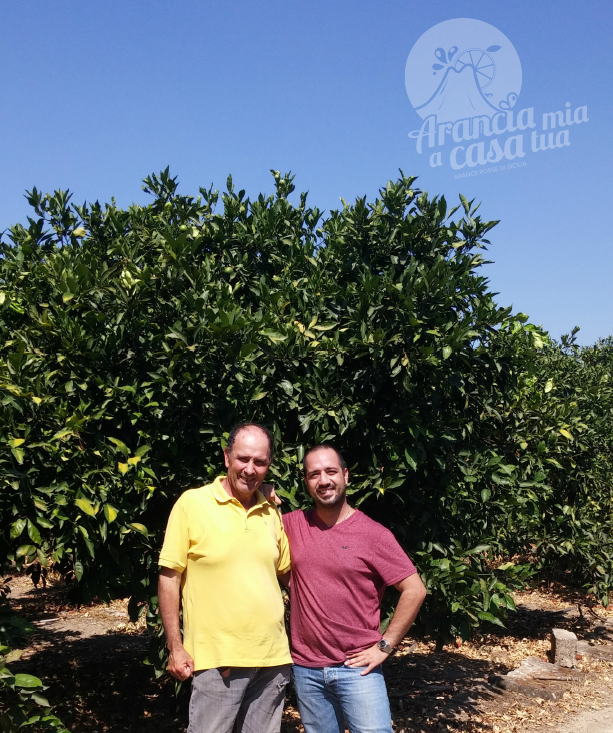 Short production chain:
- Harvest
- Direct shipment to the consumer

In this way, it is guaranteed a balanced cost of production, and above all the excellent oranges qualities are preserved.
In fact, once we pick the oranges, immediately we will pack and ship to you.
In order to preserve:

- Freshness and genuineness
- Certified origin of fruit
- A lower purchase price
- Small-sized enterprise and territory valorisation